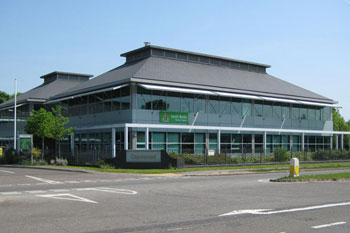 South Bucks District Council is joining forces with Chiltern and Wycombe District Councils to start legal proceedings.
The three councils said they have concerns about the lack of local consent, about recent changes to the proposed democratic arrangements and a lack of reasons given for making those changes.
In a joint statement, Cllr Isobel Darby, leader of Chiltern District Council, Cllr Nick Naylor, leader of South Bucks District Council and Cllr Katrina Wood, leader of Wycombe District Council, said: 'We take this step with great reluctance but we feel the secretary of state has left us with no alternative. We have a duty to act in the best interests of our residents and that means we must ensure that the new council is created in a way that is democratic and fair.
'The legal action is not intended to frustrate the process of creating a new council. We have been working with our district and county colleagues and will continue to do so. Our aim is to build an excellent, brand new council, based on strong partnerships with all the other Buckinghamshire authorities, so that we can provide the very best services for our communities for many years to come.'
Photo: ©Nigel Cox