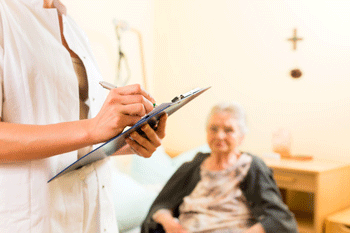 The new living wage could create a 'pay crunch' in the social care sector, according to analysis published today.
In a new report, the Resolution Foundation said up to one million care workers will see their pay increase as a result of the new National Living Wage, leaving a funding gap of around £1.4bn.
The think tank is calling on the Government to increase funding levels in social care to make the National Living Wage affordable and avoid further restrictions on eligibility for public-funded care.
Laura Gardiner, senior research and policy analyst at the Resolution Foundation, said: 'The introduction of the National Living Wage will make a huge difference to up to a million low-paid care workers who look after some of the most vulnerable people in our society.
'But the new higher wage floor will also raise costs in a sector already facing a funding shortfall. This will create a 'pay crunch' that the Chancellor will need to address in his Autumn Statement.
'The consequences of not funding the National Living Wage could be severe, with increasing non-payment of the minimum wage for staff, and reduction in the quality of care for patients.'
The report did find the new living wage would help the social care sector become more productive as it will renew focus on smarter commissioning practices and greater use of technology to help offset the costs of the wage increase.