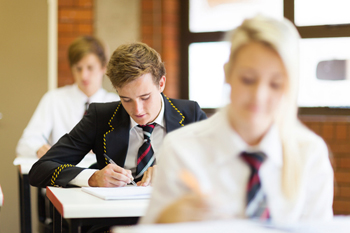 Schools in the North of England should be given more cash to put them on a level playing field with the South, according to a think tank.
Analysis by the Institute for Public Policy Research shows that northern secondary schools are on average funded £1,300 less per pupil compared to those in London, while primary schools get £900 less than the capital.
IPPR North says the northern powerhouse will be put at risk if the region does not improve education and skills to boost productivity.
It says the Government should address this gap in its forthcoming review of the schools national funding formula.
It should introduce a 'powerhouse premium' for schools in disadvantaged areas of the country and places where it is difficult to attract and retain teachers.
The report, Northern schools: Putting education at the heart of the northern powerhouse, is published with Teach First which recruits graduates to teach in disadvantaged areas.
One of the report's authors and associate director for public services at IPPR, Jonathan Clifton, said: 'The successful turnaround of London's schools shows that educational disadvantage can be tackled though investment, strong leadership and collaboration. Jonathan Clifton, 'We need a similar level ambition for schools in the North. Smart policy and fair funding from government could transform children's prospects and help build the northern powerhouse.'