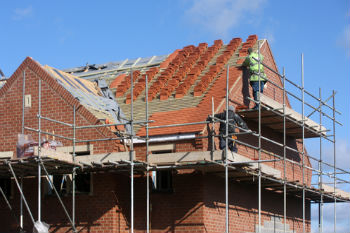 A new wave of housebuilding should start now using 'pink zones' which would be less regulated than 'the current paralysed planning system', a new report has said.
Think tank, the Centre for Policy Studies, says at least 130,000 new homes could be built on surplus public sector land in London alone.
In a new report, A Convergence of Interests, it says 'nimbyism' is in fast decline as people understand the need for more housing, institutional capital is investing more and many councils are considering ambitious new developments.
The authors urge the Government to use pink zones, so called because they 'provide a diluted regulatory regime compared with the red tape that characterises the current paralysed planning system'.
They say the zones, already in use in the US, would provide 'a streamlined planning system for the construction of vibrant, attractive and prosperous new residential developments underpinned by social and physical infrastructure'.
Keith Boyfield, one of the report's authors, said: 'Pink zones could trigger institutional funding for investment in new housing - institutions such as life insurance companies, pension funds, sovereign wealth funds and charitable foundations.
'Ultimately pink zones would create more and better homes for people throughout the country and tackle the poverty of aspiration which typifies much residential construction in this country.'