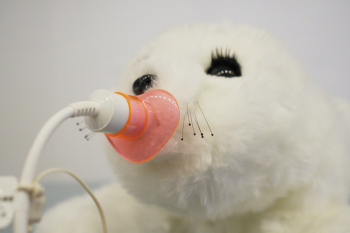 The Local Government Association (LGA) estimates that, since 2010, councils have had to bridge a £6bn funding shortfall just to keep the adult social care system going. Those pressures will continue with both 1.8 million new requests for adult social care a year and a £3.5bn funding gap forecast for 2025.
Although alternative funding options (such as increases in income tax and National Insurance contributions for the over 40s) are being debated ahead of the eagerly anticipated Green Paper, some authorities are also exploring innovative ways to change how care is delivered.
The use of robotics is one of these innovations and its use in care has been increasing over the last four years. 'Paro', a therapeutic baby harp seal robot, has been used by the NHS to help dementia patients since 2014, and a robot called 'Robear' which can hoist people out of bed and into a chair was first used in Japan since 2015.
Read the full feature for free here.
Photo: flickr/Scott Brown