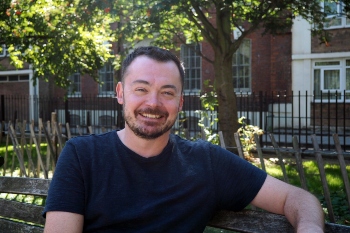 Every year now the LGA conference brings with it increasingly strident warnings about the crisis local government faces. The warm sun and pleasant beaches in Bournemouth could not mask the gloom of the LGA's latest analysis that one in five councils are considering drastic spending controls to stave off bankruptcy.
Everyone connected with local government knows the incredible strain deep cuts and rising demand are placing on local services. Even the secretary of state seemed to recognise this – in what he acknowledged might be his final address to the LGA in the role. 'You have had more pressure than most and a greater weight placed on you to help us correct the nation's finances,' he told the conference, and stated the next government will need to provide better support.
So it can be hard not to feel downhearted about what the future holds for our neighbourhoods. But what really struck me in Bournemouth was that people are not resigned – they are amazingly resilient. There is inspiring energy, determination and innovation leaping out from local leaders. They know the scale of the challenges they face. They know it requires a new response. And they know where to find it: in the power of community.
Locality hosted a fringe meeting with the New Local Government Network and we heard from places like Bradford, Calderdale and Staffordshire. We heard that there is a growing understanding that the dominant approach over recent years – that bundles up services into mega outsourcing contracts that are provided at the lowest possible cost by multi-national companies and big national charities – hasn't delivered. At Locality, we call this "scale fail". This is where big contracts have failed to provide the outcomes or savings promised, have often ended in expensive failure, and have always seen precious public resource leak out the local economy into head offices and shareholders elsewhere.
But more and more councils are taking now taking a different approach. Instead of seeking to outsource their problems, they are looking for solutions inside their own communities. They are building strong local partnerships with community organisations, sharing power and harnessing their local strengths.
This is the Keep it Local movement that's gathering pace across the country. To help support this, Locality, in partnership with Lloyds Bank Foundation for England and Wales, have launched a new Keep it Local Network for councils based around six Keep it Local Principles. These have been co-designed with councillors, commissioners, community leaders and policy experts, to help shape a new approach to commissioning services and building long-term community capacity.
As Nick Forbes, leader of Newcastle City Council recently put it: 'I'm absolutely proud and delighted that – along with many other councils around the country – Newcastle is signing up to the Keep it Local principles. This is about recognising the importance of the voluntary and community sector in our area, understanding that the VCS can reach communities which we just can't.'
Last month we hosted the inaugural Keep it Local conference, to hear what Keeping it Local means in practice from the places that are leading the way, from Hackney to Calderdale, Bristol to Bradford to Leeds.
We heard that, whilst meaning different things in different places, there are a set of common motivations for taking a Keep It Local approach.
The complicated nature of our big social problems mean they can't be solved by top down plans or market incentives. They need deep and lasting relationships to be forged, power to be dispersed and services joined around the needs to every person.
Community organisations and small charities are particularly well-placed to do this and as such play unique role in the local service landscape. That's because they know the place and the people. They are committed, passionate and there for the long term. They are the multi-purpose organisations that can respond flexibly and provide services that are tailored to the individual.
What's more, local authorities' financial futures are now fundamentally intertwined with the success of their local economies, with the shift to business rate retention. Councils now have a pressing need to understand the impact of their spending decisions on the local economy, and ensure they are doing all they can to maximise the benefits to their local tax base. This is driving the is growing interest in using procurement to invest and reinvest in the local economy – one of our key Keep it Local principles.
As Nick Forbes put it: 'The Keep it Local Principles, for me, are a really essential part of councils doing their utmost to promote their local economy and to keep the wealth that we're creating flowing around our local system so that local people can benefit.'
Instead of profit being drained away by the multi nationals to distant shareholders, community organisations plough profit back into the community they serve. They create more bang for councils' declining buck. From our analysis of local economic multipliers, we found in just one area from one community organisation, every £1 of income generated by Bradford Trident creates £2.52 for the local economy.
There is still a way to go, but it is clear from our campaign that councils have a growing interest in maximising the value of shrinking resources through local commissioning. But we know making this change isn't easy. Our research shows that commissioning remains fractured, in particular the relationship between commissioners and procurement officers. We need a joined-up system to embed a consistent local approach and a proper understanding of EU procurement rules which are often seen as the villain when it comes to thinking locally, but this is not the case.
We know that changing direction is a difficult thing to do. So that's why we've formed the Keep it Local Network – to support each other to make change happen. We are at a critical juncture. Business as usual is not an option. Let's take a different, better, and more sustainable path, that creates better services, reduces long-term pressure on the public sector and invests in the local economy. Let's Keep it Local.
More information on how to join the Keep it Local movement can be found here: https://locality.org.uk/policy-campaigns/keep-it-local/join-the-keep-it-local-network/
Tony Armstrong is CEO of Locality – the National Membership Network for Community Organisations