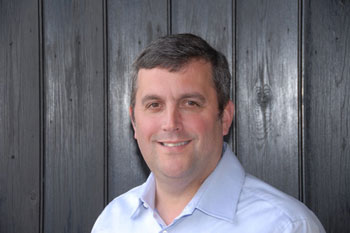 The UK is at a digital crossroads. Languishing way behind many of our fellow Europeans in the race for full-fibre, high-speed broadband connectivity, our nation has achieved just 3% penetration of UK premises to date, So how can we fast-track our bid to fibre up the country and future-proof our economy?
The Government has played its part by launching a variety of programmes and subsidies - including the £1.6bn+ Broadband Delivery UK project - aimed at boosting deployment. In parallel, a drove of newer providers, backed by private investment, have been making inroads in mostly rural parts of the UK ignored by the industry behemoths.
But in the clamour to get this infrastructure built we are starting to see cracks appearing. Not just physical cracks while roads are being dug up, but cracks in the decision-making that underpins who builds where.
A recent report into full fibre provision in the UK, published by the Independent Networks Co-operative Association (INCA) in conjunction with Point Topic, gets to the nub of the issue. When asked to cite their main concerns, the industry challengers put overbuilding at the top of the list.
In a free market economy, competition is sacrosanct. But any competition needs to be fair and equitable. Healthy competition between infrastructure providers in some of the more commercially attractive urban areas is par for the course, and can hopefully happen without too much overbuilding. While locals may have to face the prospect of greater initial disruption from different operators installing infrastructure at different times, they will ultimately benefit from greater choice.
What doesn't stand up to scrutiny, however, is the use of taxpayers money to fund overbuilding projects, particularly at a time when the chancellor's purse strings are pulled so tight.
There have already been a number of instances in which the national incumbent provider and others, spurred on by state aid, have been permitted to overbuild in areas where privately-funded firms have already begun connecting the community. Not only is this a waste of taxpayers money and a kick in the teeth to the privately backed, entrepreneurial firms responsible for taking the risk and getting the work going, but it also reduces the pot of public money available for connecting poorly served areas where no one has yet put a spade in the ground.
One national provider has been criticised on a number of occasions for rolling out its state aid-supported partial fibre broadband in areas where existing projects are underway. Take community fibre provider B4RN (Broadband for the Rural North) full fibre networks, already being built in Lancashire and Cumbria, yet under threat from the overbuilding of partial fibre networks ­ not as good, and certainly not necessary. As B4RN business model involves working with community volunteers, usually in exchange for shares, to help build local fibre optic broadband networks in areas that the incumbent has so far ignored, the decision to spend public money in this way seems careless at best - and for many people downright wasteful.
The overbuilding of shiny new full fibre infrastructure by subsidy-swallowing partial fibre providers is also being aided by the Advertising Standards Authority (ASA), who last year concluded that part-fibre services could continue to be advertised as fibre broadband because the public don't know what the term fibre means.
Where the ASA is wrong is that without greater transparency and consumer education, this confusion can only continue ­ and customers may unwittingly choose a sub-standard broadband service in an overbuild situation based on price alone. In this scenario, the private firms that have shouldered the greater risk by deploying future-proofed infrastructure to poorly served areas with no government subsidies are simply not being permitted to compete on a level playing field.
So now is the time to call for change. Now is the time for local authorities and BDUK to take a more robust approach in rejecting overbuild by infrastructure providers taking advantage of government subsidies in areas where there is already adequate full fibre provision. Now is the time to funnel this vital investment to places where there is inadequate broadband provision instead.
In so many ways, the outlook for the UK's broadband future looks strong. The appetite for investment is buoyant, customers are eager for better connectivity, and the market is growing exponentially. So let's make sure that there is room for both private infrastructure disruptors and the incumbents to flourish ­ everybody playing by the same rules, and no more attempts to fiddle the taxpayer in pursuit of the digital future.
Evan Wienburg is CEO of TrueSpeed