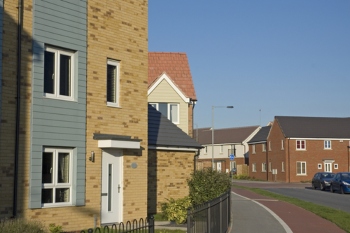 The latest proposed changes to the National Planning Policy Framework (NPPF) and Planning Practice Guidance (PPG) take some initial steps in the direction of the wider proposed reforms to the planning system.
Notable here is the focus on good design quality and placemaking, with local planning authorities being required to prepare 'design guides or codes' consistent with the National Design Guide and the recently published draft National Model Design Code (NMDC) and Guidance Notes for Design Codes (GNDC).
These guides and codes will need to be tailored to each locality, reflecting distinct character, design preferences and aspirations – based on community engagement. To carry weight in decision-making, they should also be prepared as part of a plan, or as a supplementary planning document.
Until recently, design codes have mainly been used by applicants for proposals involving significant change or development, and there the evidence shows they help to deliver design quality.
Now the NMDC promotes a different, essentially district-wide approach, led by the local authority, although potentially involving both applicants and neighbourhood planning groups.
For local authorities, the challenge is clear, particularly in terms of capacity and resources. Uncertainty in the light of planning reform is another issue, especially when local authority design guides generally have a life of 5-10 years to justify the investment of time and resources.
But these changes are an opportunity to identify the distinct characteristics of local areas and to define positively the parameters for development that will maintain or enhance them. Taking the right approach for each place will be key to promoting evolution rather than to stifling all change. How best to balance local design priorities, challenges and community aspirations and create a workable code or guide? p>The NMDC's three-stage coding process – Analysis, Vision and Coding – is important. Analysis is critical, especially if we are to code for smaller-scale change in existing contexts. Vision is fundamental – without knowing what we want to achieve, we cannot tell whether a code will deliver it. And coding is the conclusion to the process, rather than an end in itself.
At the heart of the NMDC is the concept of area types. It proposes classifying, say, all villages or outer suburbs within a district into a single category with a shared local design code, which raises questions about what design quality an area-type code will achieve in practice. How will the place-specific focus of a local community respond to an area-type based code?
However, there is more flexibility than is immediately apparent, with references to 'design codes and guides', a choice to code for a district, selected parts of a district, or development sites only, and area types also being optional. And a local design code may select from a broad range of potential topics as identified in the GNDC.
With appropriate time, support, consultation and consideration, local areas will be able to navigate through these questions and balance the effort that goes in and the benefit that comes out of a code or guide to improve design quality long-term.
Jane Dann is managing director at Tibbalds Planning and Urban Design