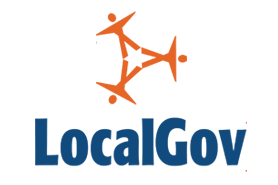 Earlier this month, Chancellor George Osborne made the strongest indication yet of the Government's dedication to creating a 'northern powerhouse' to rival London, with the announcement that they'll be devolving powers to Greater Manchester by 2017, giving the sub-region a directly elected mayor.
The announcement was welcomed by the Greater Manchester Combined Authority (GMCA) after the combined authority has worked tirelessly to implement a collective decision making structure. In offering these new powers to the region, Government is recognising how well Greater Manchester's neighbouring authorities are working together.
Manchester's first mayor will have a host of powers in their hands, including a £500m skills budget for the region, responsibility of land development, transport and, perhaps most importantly, control over a £300m housing budget.
The devolution, coupled with a newly elected mayor, will allow the GMCA total control over a source of money dedicated to the combined authority. This budget will not only give the population of Greater Manchester a new sense of self determination, it will also award the region with the power to regulate its own funds and expansion.
Through this progression, the GMCA will also be rewarded with greater power over strategic planning. Currently, housing grants for Greater Manchester are awarded on a three year basis, and therefore restricts developers in planning work and regeneration in the long run. However, through the devolution, budget reviews will be extended to every ten years, enabling targeted regeneration and clearer local benefits.
Looking at the North West housing sector, Osborne's proposal aims to deliver around 15,000 homes across Greater Manchester within a decade. The £300m dedicated housing fund doesn't show a specific increase in funding for the GMCA, but the money will be securely ring-fenced.
In order to deliver an increased number of homes efficiently, the combined authority will need the support of a well-managed framework to regulate demand and create a constant workflow. Through the stability of a framework, contractors and suppliers can improve forecasting and invest more in their workforce and businesses as a result.
In addition to this, if the procurement is directed by a company with significant experience in managing local frameworks, and therefore has an established relationship with local companies, there is potential for more opportunities to arise for Greater Manchester's businesses.
The decade-long budget for housing will allow emerging methods of building to flourish too. Off-site manufacturing (OSM) is being supported by the Homes and Communities Agency (HCA) and the Government as a worthwhile alternative to conventional construction. OSM presents a solution to the cost and time drawbacks many have experienced through on-site construction. The success of OSM depends entirely on a maintained volume of work from the housing industry – an issue that a decade of funding should solve.
Osborne's announcement signals the start of a stronger and more influential Greater Manchester, with the ability and power to control issues that directly affect it. Now is the time for the GMCA to consider the benefits of a directly elected mayor and how they can ensure they work the hardest for the most people.
Mike Brogan is chief executive of Re:allies and Procure Plus