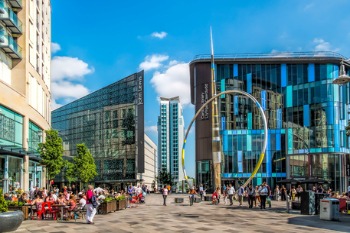 All ten councils in South East Wales have agreed to work together on a City Deal for the region.
Each of the councils have committed to contributing to a £500,000 fund to develop the bid, which would provide the region with new funding to support economic development and provide new jobs.
The leaders of the ten councils will meet with officials from the Welsh Government every month to develop the proposal and business plan.
'It's been repeated several times in the press that Wales and Scotland are behind in relation to City Deals, but these were never offered to the devolved nations previously,' said leader of City of Cardiff Council, Phil Bale.
'Hence Cardiff had to proactively lobby UK Government to be treated fairly in terms of infrastructure investment after the Glasgow deal was agreed. Working together over the coming months we can produce a business case to the UK Government which could transform our local economy.'
Leader of Caerphilly Council, Keith Reynolds said: 'This ambitious new project signals the start of an exciting new era for the region. It's great to see ten local councils working together with a shared goal of bringing prosperity and opportunities to our communities in the future.'
The ten councils are: Newport City Council, Bridgend County Borough Council, City of Cardiff Council, Blaenau Gwent County Borough, Caerphilly Council, Monmouthshire County Council, Torfaen County Borough Council, Merthyr Tydfil County Borough Council, Rhondda Cynon Taf CBC and Vale of Glamorgan Council.