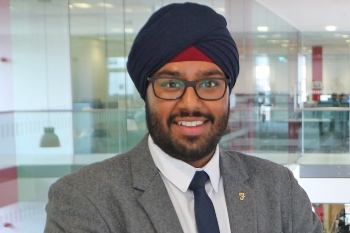 All eyes will be on Glasgow later this year at the 26th UN Climate Change Conference (COP26), where the UK will be hoping to showcase its global climate leadership. The government has not shied away from setting bold climate objectives, having established legally binding targets on achieving net-zero greenhouse gas emissions. Yet its rhetoric on radical climate action has not always translated into policy. The recent scrapping of the green homes grant, the planned airport expansions and the cutting of electric car subsidies are increasingly undermining the UK's attempts to establish credible leadership in the climate arena.
If we are to make serious inroads in meeting climate targets and to genuinely 'build back better' from the coronavirus crisis, we need to not just pledge our support for such ambitious goals, but develop – and stick to – tangible policies that will make a real difference. And that means focusing on the smaller stuff too. Local government has a significant role to play in minimising its carbon footprint, keeping pace with innovative solutions to meet climate challenges and, ultimately, working towards a greener future for the communities it serves.
It is increasingly becoming the industry standard to have environmental policies in place. Local government is no exception, with the LGA having recently developed a helpful guide for councils to meet the United Nations Sustainable Development Goals (SDGs) in a move that clearly recognises the critical need for local action in tackling climate change. It also reflects a growing concern among constituents – illustrated by the recent electoral successes of those championing green agendas – who are becoming increasingly eco-aware and want to know that their local authorities are working hard to implement environmentally friendly policies.
Still, while many local authorities are keen to develop environmentally friendly and energy saving policies, they are frequently put off by perceptions of high costs and are constantly met with pressure to deliver value for money for residents. Yet this narrative overlooks the long-term cost savings that can be made through initial investments. Innovation is making genuinely affordable choices for those seeking to enhance their green credentials where possible. Nowhere is this more apparent than with energy and utilities: from LED lighting to carbon compliance monitoring, new and evolving technologies are becoming more readily available. This enables local authorities to play an active and essential role in meeting the government's ambitious net zero goals.
Developing procurement frameworks is one of the most effective ways that large public sector bodies can access wide-ranging goods and services, allowing them to meet the challenges they face in meeting their green goals. Developing flexible frameworks is the key – allowing public sector bodies more flexibility in selecting the solutions that fit their organisation best will encourage more bodies to make the switch to greener alternatives. Increased flexibility also means the public sector can be more receptive to change and innovation. Being able to access the most energy efficient solutions as soon as these are available will put local authorities at the forefront of cutting-edge green technology.
Investing in green products will not only enhance energy efficiency, but also generate significant monetary savings, thus enabling local authorities to focus on its other urgent priorities. From funding adult social care to investing in schools, to developing housing to producing economic growth - the pressures they face to meet local needs are seemingly endless. That is why financial savings like these are crucial in giving local authorities the opportunity to invest elsewhere. As public bodies face increasing public scrutiny – exacerbated by the economic hardship of COVID-19 – local authorities are under pressure to delivery excellent value for money for the taxpayer. It has never been more important for local authorities to demonstrate their willingness to make savings where possible, whilst at the same time ensuring the continued delivery of exceptional services for their residents.
So, as the UK drives towards its mission of achieving net zero, it has never been more important for local government to perform its own part in the green revolution. Innovative solutions and cutting-edge technologies can play a leading role in helping local authorities to not only meet their goals in reducing carbon output and minimising their impact on the environment, but also to minimise costs. So, as COP26 fast approaches, it's time for us all to rise to the challenge.
Ranjit Singh is utilities framework sourcing manager at HealthTrust Europe