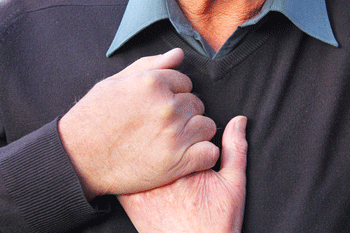 Local authorities have been urged to review the way they support carers, after a new research found many are failing to implement legislation outlined in the Care Act 2014.
State of Caring 2016 warned that a year after the legislation came into force, carers are still not seeing improvements to their quality of life.
One in three carers have had to wait more than six month to receive an assessment of their needs in the past year, with 22% saying they had to request an assessment for themselves. The Act requires all councils to offer carers an assessment in a timely manner.
Of those receiving an assessment, 68% felt their need to have regular breaks from caring was either not considered or not thoroughly considered. A fifth of carers (21%) also said they received little or no helpful information or advice.
Heléna Herklots, chief executive of Carers UK, said: 'The Care Act is a powerful piece of legislation, for the very first time giving carers the same right to support as the person they look after. But one year on from the Care Act coming into force and carers' lives have not improved – in fact, compared with last year, more carers believe their quality of life will get worse in the next year.
'If the Care Act is to deliver on its promise to improve support for carers, the Government must set-out a clear expectation of when carer's assessments should be carried out, alongside investment in the care and support services that are desperately needed to backup families.'
The survey also revealed that reductions in public services are also affecting carers, with one in three reporting a change in the amount of care and support services they or the person they care for receive.