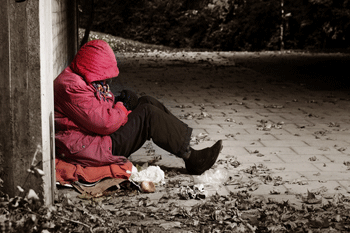 A new survey has revealed councils believe the Government's housing policies will lead to an increase in homelessness and longer waiting lists for housing.
The poll, published yesterday by the Local Government Association (LGA), showed 90% of councils said reforms, such as extending Right to Buy, cuts to social housing rents and Pay to Stay, will lead to a drop in the number of council homes in their local area by 2020.
78% think the reforms will lead to a rise in homelessness and 80% believe there will be an increase in the demand for temporary accommodation in their communities by the end of the decade.
The majority (81%) expect their council housing waiting lists will increase.
82% of respondents said investment in estate development or regeneration would decrease by 2020 and 58% said housing benefit spending will increase, a likely consequence of more people being forced into the private rented sector.
The LGA is calling for councils to retain 100% of receipts from any council homes they sell, and to gain greater flexibilities to replace homes sold through the council Right to Buy scheme.
Cllr Peter Box, LGA Housing spokesman, said: 'New homes are badly-needed and we will only see a genuine end to our housing crisis if councils are given the powers to get on with the job of building them too.'