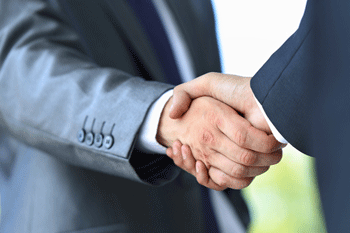 Surrey County Council has signed up to a 15-year strategic joint venture with the hope of increasing investment in the county and delivering 'thousands' of new homes.
The joint venture between the council and Places for People will unlock sites no longer required for service delivery for development, creating economic growth, jobs and sustainable investment.
A statement from the county council emphasised that the benefits of this deal will be 'felt throughout Surrey' in the form of added investment and housing.
The first new homes delivered by the joint venture are expected to be completed in 2019.
'This first wave of developments is an example of how we want to deliver new homes throughout Surrey by working in partnership,' said Colin Kemp, Surrey County Council's cabinet lead for place.
'In the coming years we'll be working with borough and districts to understand the housing needs they face locally and assist them to deliver new homes for their residents.
'We want to help provide much-needed housing in Surrey, while also regenerating local areas, delivering improvements to boost economic growth and creating an income to reinvest in council services.'
Places for People is already participating in a number of public-private partnerships across the UK, including working with Runnymede Borough Council to deliver a number of council-owned projects.
David Cowans, group chief executive at Places for People, commented: 'We are delighted to have been selected by Surrey County Council as their long-term partner for this pioneering joint venture which pools the resources and expertise of both partners.
'At a time when all of the public sector continues to face financial pressures, this is an innovative way of investing land and capital to deliver much needed homes across the county, while also creating a strong investment portfolio for the council and delivering employment opportunities for local businesses and residents.'