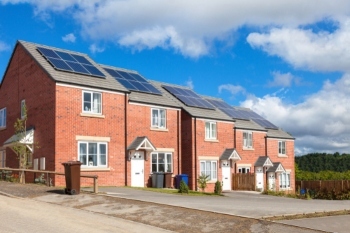 On 8th December 2021 Government announced the 40 Local Authorities in England that had been successful in securing funding through the Sustainable Warmth Competition to upgrade energy inefficient homes of low income households through the Local Authority Delivery Phase 3 (LAD3) and Home Upgrade Grant Phase 1 (HUG1) schemes. These projects must be completed by March 2023.
Effective Energy Group Can Help Local Authorities to Deliver these Projects
Effective Energy Group is now offering its support to the 40 Local Authorities who have received a share of the £430m to deliver their projects on the ground by surveying properties and installing measures. Effective Energy Group has over 10 years' experience of successfully delivering funded energy efficiency projects for Local Authorities, Housing Associations, and energy companies.

As the leading energy efficiency retrofit solutions provider in the UK, Effective Energy Group has everything you need to deliver your projects:
- In-house team of retrofit coordinators
- In-house insulation and heating installation businesses.
- National network of independent, local installers
- Experience in managing scheme compliance and providing reports to clients
This article was sponsored by Effective Energy Group