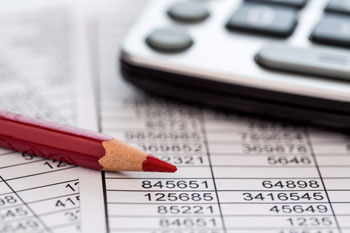 Chancellor Rishi Sunak must swiftly invest in public services hit hardest by the pandemic or face much greater costs down the line, a report has warned.
In a briefing days before next week's Spending Review, the Institute for Government think-tank and Chartered Institute of Public Finance and Accountancy (CIPFA) highlighted adult social care, children's social care, schools and neighbourhood services as among nine sectors with massive backlogs or financial challenges.
The so-called performance tracker said that, although Government spending on public services rose by £155bn across the UK in 2020-21 and 2021-22, local authorities and schools were among the services that 'did not receive enough money to cover their extra costs'.
It said that, as a result, they have entered the recovery in a worse financial position and face even tighter funding squeezes over the next two years.
The report added that, as some departmental budgets continue to enjoy protection, the money left for other 'unprotected' public services will be 2.3% lower in real terms in 2022-23 than 2020-21 and 1.5% lower in 2023-24.
Nearly half of councils (46%) were forced to dip into their reserves last year.
Referrals to children's social care were 11% down on the recent average between April 2020 and July 2021, which the paper said suggested councils have been unable to identify, assess and support children as quickly as normal.
Chief executive officer of CIPFA, Rob Whiteman, said: 'This year's performance tracker paints a stark picture: many public services are effectively out of reach for millions of people across England, amid an alarming increase in the cost of maintaining services at current levels.
'Today's unprecedented backlogs show the immense pressure that COVID-19 has placed on public services over the past year-and-a-half, on top of the existing cost and demand pressures felt in previous years.
'The pandemic's disruption to services has taught us how to be more digital, how to lower certain costs and, perhaps, most importantly, the importance of preventative services.
'A more comprehensive plan – one that transforms services based on the lessons we've recently learned – in addition to realistic levels of further government funding, is critical to getting public services back on track and running sustainably.'