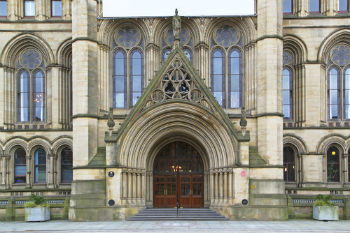 Twenty councils have been chosen to take part in a scheme designed to help them drive better value from their assets.
The One Public Estate programme aims to use land and property to boost economic growth and encourage the sharing of services to reduce running costs and generate capital receipts.
Twelve pilot programmes last year have already delivered £88m in capital receipts, saved £21m in running costs and created benefits to local economies worth £40m.
The successful councils will receive funding and training from the Government Property Unit and the Local Government Association (LGA).
Cllr Peter Fleming, chair of the LGA's Improvement and Innovation Board, said: 'The One Public Estate programme demonstrates the successes which can be achieved when councils and Government get together to release land for growth and service improvements, which in turn leads to housing, job creation and economic growth.
'The first round has been extremely successful and this second round will continue to build on the good work achieved so far. Local authorities have been in the driving seat and the achievements made during the first wave represent a tiny proportion of what we believe One Public Estate can achieve.'
The 20 authorities taking part in the second phase of the programme are:
Manchester City
Trafford
Bury
Oldham
Salford
Stockport
Norfolk and Suffolk in partnership with Forest Heath and St. Edmondsbury (West Suffolk)
Liverpool
Birmingham
LB Barnet
LB Croydon
Plymouth
Southampton
Kent
York
Cornwall
Bradford