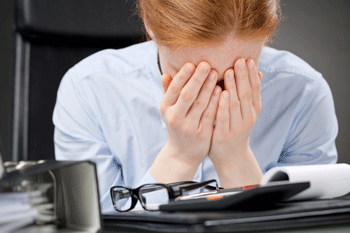 Government cuts have led to 'unprecedented' pressure and stress for local government workers, according to the results of a new survey.
Unison found three-quarters of council workers said their workload has increased in the past year, with 73% reporting rising levels of stress. Three if five also said they are working longer than their contracted hours.
The survey of 2,000 council workers also found nearly two-thirds of staff think morale has declined in local government in the last 12 months.
Unison's head of local government, Heather Wakefield: said: 'Council staff are being worked into the ground because of government cutbacks. 'If you neglect the people who empty our bins, who support our children and care for our vulnerable relatives then you neglect the services we all depend upon.'
The report – Under Pressure, Underfunded and Undervalued ­­­­– also found 60% of council staff have faced at least one form of abuse such as violence, verbal or physical threats, and bullying or harassment.