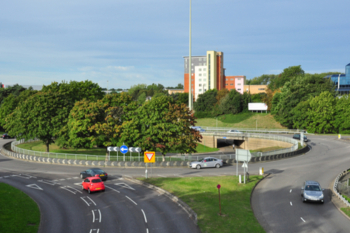 Stevenage Borough Council has decided to take legal action over the Government's decision to delay the authority's local plan for over a year.
The local plan was submitted in July 2016 and was given a positive inspector's report in October 2017 that recommended its adoption after some minor changes.
However, the following month the Government put in place a temporary legal order to stop the council adopting the plan, so that the communities secretary could consider representations from the local MP.
This temporary holding direction remains in place and has delayed the plans adoption by 14 months.
'I am calling on the secretary of state to release the Stevenage local plan with immediate effect, and support us in building new homes, creating jobs and regenerating our town,' said Sharon Taylor, leader of Stevenage Borough Council.
'We have worked closely with residents, different organisations, and local groups to have a clear plan for the town. These conversations started back in 2012, with several stages of consultation so that everyone can have their say.
'Having a clear plan in place is vital for the town, to protect our open spaces, offer new homes for our families, provide space for new jobs, and to help revitalise crucial parts of the town.'
A council statement said that following the imposition of the holding direction, the council provided 'detailed' feedback to the Ministry of Housing, Communities and Local Government by the start of last year.
However, the statement said, the reasons for the delay 'remain unclear'.
'It is with real regret that our only option is to start legal proceedings,' said Ms Taylor.
'It remains my hope that we will see a positive response, and my door always remains open to find the best way ahead.'
A MHCLG spokesperson said: 'As this is an on-going legal matter, it would not be appropriate to comment.'