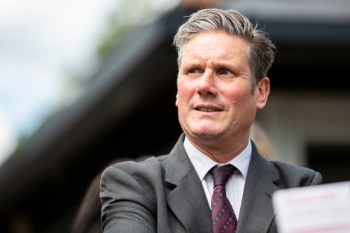 Labour has called on the Government to bring forward an emergency budget to help the millions of people who are struggling with the cost of living crisis.
Increases in fuel, food and energy prices are hitting households hard with one study warning last week that over two-fifths (41%) of households with children are struggling to pay their bills.
Speaking on the BBC's Sunday Morning, Labour leader Sir Kier Starmer said he wanted 'more action' from the PM and the Chancellor to tackle the crisis.
'I would rather the Prime Minister or the Chancellor brought forward an emergency budget because for millions of people struggling to pay their bills, what they want is more action from the Prime Minister or from the Chancellor on this,' he said.
'I'm desperate to persuade the Government to have a windfall tax on oil and gas companies in the North Sea to reduce people's bills by up to £600. That's one of our proposals. I want to have that discussion with the Government.'
Responding to Sir Kier, a Government spokesperson said: 'We understand that people are struggling with rising prices, and while we can't shield everyone from the global challenges we face, we're supporting British families to navigate the months ahead with a £22bn package of support this financial year.
'We are saving the typical employee over £330 a year by raising the National Insurance Contribution threshold and we have introduced the largest ever single increase in the National Living Wage, while lowering the Universal Credit taper rate to help people keep more of the money they earn.
'We are providing millions of households with up to £350 to help with rising energy bills and expanding the eligibility for the Warm Home Discount, which will provide around 3 million low-income and vulnerable households across England and Wales with a £150 rebate on their energy bills every winter.'