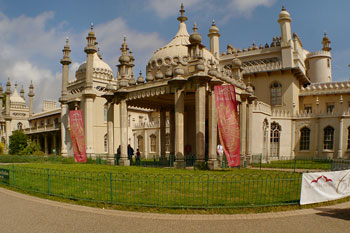 Museum workers at Brighton and Hove Council have won their case that reductions in their pay before the end of the agreed protection period were unlawful.
The 12 low-paid employees lost a shift allowance or were given a lower paid post or both in a re-organisation in 2013, but said the changes would be delayed for four years.
But the Labour-led council went ahead with the pay cuts a year early, saying the reference to the end of the protection period in March 2017 was a clerical error.
Now the employment tribunal has upheld the employees' claims, ruling that the contractual period was 'absolutely clear', and ordered the council to backdate the extra cash.
Charles Harrity, Southern region senior organiser of the GMB union which backed the workers, said: 'This is a shocking example of the council's austerity drive.
'Time and time again we are seeing that it is the low paid workers who are being targeted.
'On the one hand the council says that it has no money to provide fair terms and conditions for employees and yet, as this case shows, the council will not hesitate to spend thousands in legal fees in trying to justify its actions.'
A council spokesperson said: 'We'll be studying the tribunal's findings and any implications these may have.'