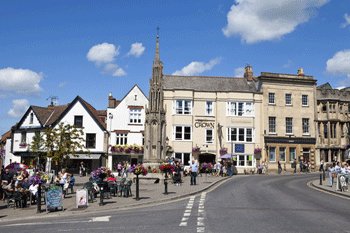 District councils in Somerset have voted for a transformation plan that will see them replaced by two unitary authorities.
At full council meetings at Mendip, Sedgemoor, Somerset West and Taunton and South Somerset district councils, 84% of councillors voted to support the proposal.
'This really is a momentous time for Somerset as we move forward with a plan that will make such a difference to the lives of everyone in our county,' the leaders of the district councils said in a joint statement.
'Central Government has made it very clear that they want a unitary solution for Somerset. It is now up to us to determine the type of unitary we want.
'Stronger Somerset is the plan that puts people, businesses and the environment first, investing in Somerset, while remaining close to our communities.'
The district authorities worked together on the Stronger Somerset business case which focuses on reform of the way councils work and an end to the current two-tier system of local government.
'District councils, which have been on the frontline in supporting communities and businesses through the Covid-19 crisis, are already leading the way with projects and services that make an economic and social difference but we know we can do more,' said the joint statement.
'Stronger Somerset, which is the result of extensive research and expert advice, is our ambitious and exciting plan for how to do just that.'