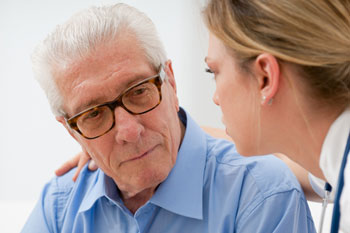 Councils have carried out more than a million 15-minute care visits since 2011, new figures have revealed.
A freedom of information request, conducted by the Liberal Democrats, found 13 councils had conducted or commissioned care visits lasting 15 minutes or less in the past five years.
In 2015-16 alone, the councils said nearly 321,000 of these visits had occurred.
Leader of the Liberal Democrats, Tim Farron, said: 'One million visits, many lasting 15 minutes or less, is utterly shameful.
'These figures show social care is in crisis. Pressure on the system is unsustainable.
'Care staff are amazing, I saw myself when my mother was dying of cancer, how they went beyond the call of duty, but what can you do to help some of the most vulnerable people in five minutes – just drop off some drugs and leave?'
The Government promised to put an end to 'flying care' visits, after concerns the elderly and vulnerable were being forced to choose between basic human needs.
New guidance from the National Institute of Health and Care Excellence states care visits should last at least half an hour if they are providing personal help such as dressing or feeding someone.