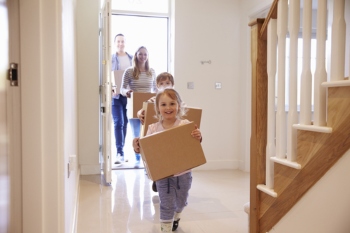 Social housing landlords have been asked to pause any non-urgent house moves to help limit the spread of coronavirus.
The Government has published guidance outlining how only urgent moves should be carried out at the moment to support the most vulnerable.
This includes moving those fleeing domestic violence, people leaving temporary accommodation and those leaving hospital.
Housing minister, Christopher Pincher, said: 'Wherever possible councils and housing associations should continue to support those fleeing abusive relationships or leaving hospital after an illness – to move into decent and more settled homes.
'By doing this we will not only help vulnerable people into settled homes but we can also free up more hospital beds and save lives during this pandemic.'