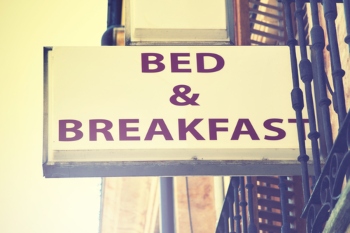 Rising numbers of people who are homeless are being placed in bed and breakfasts due to a severe shortage of social housing, council leaders have warned.
New analysis by the Local Government Association (LGA) revealed this was forcing councils to spend more than five times as much money on accommodation as they were a decade ago.
Currently, there are 10,510 households in bed and breakfasts - according to provisional data - compared with 2,310 a decade ago – more than a 350% increase.
Latest figures showed that councils in England spent £142m placing homeless households in bed and breakfasts in 2019-20 compared with £26.7m in 2010-11 – a 430% increase.
Housing spokesperson for the LGA, Cllr David Renard, said: 'Councils will only use bed and breakfasts as a last resort, but the severe lack of suitable housing means they now have no choice.'
'This is hugely disruptive to families with children, and the rising demand for support has come with soaring costs for councils.'