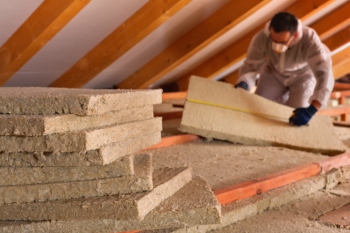 Nine in 10 social housing construction professionals believe the sector is in urgent need of new Government guidelines if it is going to meet sustainability targets, a new survey has revealed.
Wienerberger, a provider of wall, roof and landscaping innovations, carried out a survey of 150 decision makers involved in the specification of building materials used for social housing developments in order to explore key issues facing the social housing sector.
The majority of respondents (88%) said that they agreed that the sector cannot wait for the pending Decarbonisation Fund and Decent Homes Standard review – due this Autumn – to define how it is going to become more sustainable.
A quarter of the respondents said that it was too late for the guidance to be published now and that further detail was required in 2020 if the sector was going to adapt in time to meet the Government's sustainability targets.
Just over a quarter (26%) of housing association directors reported that they believe there is still time, but only if the Government provides further guidance in the first half of this year.
Over half (56%) of housing association directors also said that significantly more guidance and support was required from the Government if it is to meet its target of building 300,000 new homes by 2025.
Around 70% of in-house housing association professionals said that to improve standards without exceeding costs or being non-compliant, the sector needs to improve how it collaborates and communicates so that it can share best practice.
The survey also found the majority of local authority professionals (88%) believe that to solve the housing crisis the Government must give councils more money and powers to build social housing in their areas.