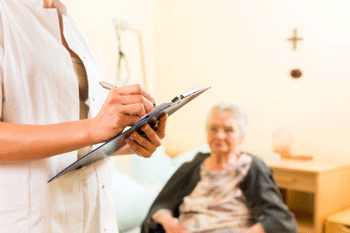 County leaders have warned councils will soon start to decommission services unless social care funding is confirmed by Whitehall.
The County Councils Network (CCN) has warned £2.4bn of social care services is yet to be confirmed by Government. This includes the Better Care Fund, which ends in 2020, the social grant for councils and a winter pressures grant.
CCN is urging the chancellor to use next week's Spending Review to confirm all current funding for social care will continue next year.
Without this funding, CCN warned councils will soon be forced to decommission frontline services and care packages, as well as reducing core care services and preventative measures.
They are also calling for the Government to fully fund next year's estimated £652m increase in the costs of delivering care.
Cllr David Williams, chairman-elect of the CCN and leader of Hertfordshire County Council: 'It would be inconceivable that the temporary grants – particularly the Better Care Fund - that have allowed us to prop up care services and address pressures on the NHS over the past few years, will not continue. But we are still in the dark over whether this lifeline for care services will continue.
'With budget planning for 2020/21 underway, we will reluctantly have to seek to decommission services that are directly funded by these grants in the coming months, in order to present a balanced budget next year – unless this funding is continued. We urge the chancellor to use next month's Spending Review to commit to rolling over these grants.