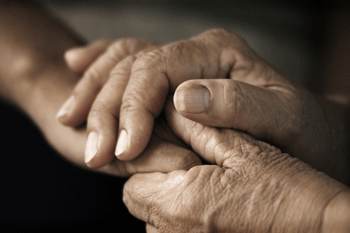 Urgent steps are required to plug the gap in social care funding, warn local government leaders and directors of adult social care.
According to the Local Government Association (LGA) and the Association of Directors of Adult Social Services (ADASS), the funding gap undermines the ability of councils to provide dignified care for elderly and disabled people.
In a joint submission to the Government's Spending Review, the LGA and the ADASS say part of the solution would be to use money previously earmarked for delayed Care Act proposals to help close the funding gap. But this would still leave, they claim, adult social care facing an estimated £1.7bn funding gap by 2019/20.
The result of insufficient funding, growing demand and extra costs, the funding gap is presently estimated to reach £2.9bn by the end of the decade and will result in the stripping back or axing of essential services and difficulties recruiting experienced staff.
There is also a risk, warns the submission, that essential residential and home care providers could go out of business if councils are unable to afford to pay the cost of the care being provided.
Cllr Izzi Seccombe, the LGA's community wellbeing spokesman, said: 'At the moment, social care and health have a shared ambition, but not a share of the money which is needed to achieve this. It simply doesn't add up and the Spending Review is the government's opportunity to address this.
'Pumping money into the NHS but not into social care has to stop,' the councillor claimed. 'NHS money will not pay for the essential visits from carers that help people to get dressed or washed or the night time call to help someone into bed. It is these services that enable people to live with dignity in the community for longer instead of being forced unnecessarily into hospital beds – at a cost to the NHS and the public purse.
Cllr Seccombe continued: 'We need a system which will be there for future generations - and we have ambitions in the Care Act to improve the lives of carers and those that need care - but these continued funding pressures are putting this at serious jeopardy.'
The submission calls on the Government to:
• Plug the funding gap in adult social care using previously earmarked funding, with the rest of the money coming from reductions in spending on other government departments, until the system is stable enough to implement delayed Phase 2 Care Act reforms,
• Fund all additional pressures including Deprivation of Liberty safeguards (DoLs) and the introduction of the National Living Wage.
• Allocate £2bn in each year of this parliament to help the system move more towards prevention, rather than simply fixing problems.
• Match local government's ambition by greater pooling of budgets between health and social care through an expanded Better Care Fund
Ray James, President, ADASS, added: 'The simple undeniable truth is that the Chancellor must provide a fair and sustainable funding settlement for social care to ensure growing numbers of older and disabled people get the care and support they need each and every day of their lives.'
Commenting on the LGA and ADASS's warning, UNISON general secretary Dave Prentis said: 'Ministers clearly have it in their gift to come up with the cash that could lessen the growing pressures on both social care and the NHS. But councils too must step up and make sure that, despite these tough times, they are not expecting quality care to be provided at bargain basement prices.'