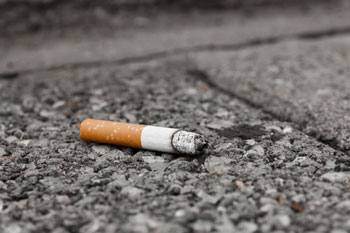 Smoking-related social care is costing local authorities £720m a year, new research has revealed.
A new report, published by Action on Smoking and Health (ASH), found smokers need social care ten years earlier than those who have never smoked.
It found 670,000 people over 50 have care needs related to smoking, with 45% having unmet care needs.
Ciaran Osborne, director of Policy at ASH, said: 'Disease and disability caused by smoking leads people to need social care a whole decade sooner than if they had never smoked. Not only is this severely detrimental to their quality of life, it also puts avoidable strains on England's creaking social care system.
'Local authorities should support smokers in their communities to make an annual quit attempt as stopping smoking will help them maintain their quality of life as they age.'
The report calls on local authorities to reduce smoking rates by providing a diverse range of stop smoking support and promoting an annual quit attempt.
Cllr Ian Hudspeth, chairman of the Local Government Association's Community Wellbeing Board, said: 'While smoking rates continue to fall, there needs to be greater targeting of those groups most in need of support, including preventing younger adults from continuing the habit into later life and developing further health problems.
'In order to achieve the Government's Prevention green paper ambition of eliminating smoking by 2030, councils need adequate long-term funding for their public health services.'