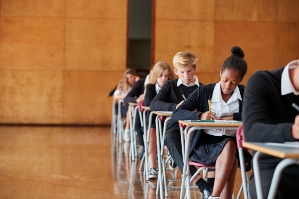 J2 Innovations: schools need to take advantage of new innovative technologies to drive down energy costs and reduce carbon emissions.
School improvement projects were given a major boost last year when a £560 million fast-track investment fund was given the green light by the UK Government. The funding, allocated for 580 building projects at academies, sixth form colleges and voluntary aided schools in England, will transform facilities and improve school buildings.
"A vital and welcome boost for the education sector and schools building programme, the cash-injection must also act as a catalyst for investments in innovative energy-saving technologies to help drive down costs and reduce carbon emissions," says Chris Irwin, Vice President Sales EMEA & VP Global Marketing J2 Innovations. "There will be projects to upgrade boilers to new green, energy-efficient models as well as the complete refurbishments of classroom blocks but what we could also see is the introduction of better controls for buildings. The implementation of 'smart' controls would allow schools to track and manage the energy performance of their building environments and improve the overall energy profiles of their sites."
To address this underserved segment of the building automation market, J2 Innovations, creators of FIN Framework (FIN) - a state-of-the-art application suite for smart buildings, smart equipment and IoT applications, has developed FIN microBMS application suite - a compact feature-rich management system to control buildings across multiple sites. The entry-level FIN-based system is a powerful simple-to-use plug and play solution for efficient building management that has removed much of the complexity found in many of today's Building Management Systems (BMS).
Maintenance staff can monitor, control and visualize all the operational and energy assets such as HVAC, lighting and security systems inside a building or buildings across numerous sites to optimize the comfort levels, safety and energy efficiency. A dashboard flags the status or health of assets as well as the maintenance requirements of all the connected devices while trend monitoring and utility metering are reported by the system. Plug & play simplifies the installation of any preconfigured hardware solutions. FIN Framework interfaces with BACnet, Modbus, KNX, OPC-UA and MQTT for linking to almost any system.
"This is by no means a pared-down BMS but a compact fully-featured management system that retains much of the functionality found in costlier systems; making it ideal for education settings," explains Irwin. "Data about energy usage can also be more easily shared via a common data standard, enabling leadership teams to plan more effectively."
Natively built for tags and support for the Project Haystack 4 open standard, FIN provides an intuitive user-experience with intelligent data-management, analytics and simplified workflows. J2 Innovations' latest Edge2Cloud capability provides operators with a secure remote connection to the microBMS for accessing building data, servicing and upgrading of the system.
"Budget constraints have often meant school maintenance teams are smaller in size and reliant on the help of outside-contractors to come onsite to address issues or breakdowns," continues Irwin. "While this arrangement has sufficed, the remote management of heating and other controls will dramatically reduce costs and save time. FIN microBMS with Edge2Cloud technology allows engineers or subcontractors to simply log into an Amazon Web Services session to gain access to building systems where they can diagnose faults from anywhere and on any device."
"Education set-ups, particularly schools are always under constant pressure deliver to greater efficiencies with limited resources. In the future, we think all schools will need to be connected by intelligent controls to manage lighting, heating and cooling. The use of smart building controls will help us create modern, fit-for-purpose spaces that are more sustainable and meet the needs of tomorrow."
For more information about FIN Framework visit www.j2inn.com