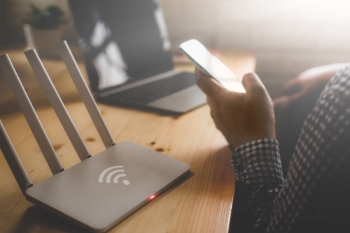 The Government's levelling up agenda is likely to hit a 'major stumbling block' due to a lack of awareness, funding and focussed roles when it comes to the roll-out of Gigabit broadband, study says.
Connecting the UK, a new report by Cluttons, in association with YouGov, collated input from 550 UK-wide councillors into the roll-out of 5G and Gigabit capable broadband.
The Government had prioritised the roll-out as one of its 12 key points in the Levelling Up white paper. However, Cluttons says the targets themselves have been 'watered down'.
The YouGov poll found that less than half of councils have a digital champion or strategy in place and less than a quarter (24%) believed local authorities had enough digital connectivity information or awareness
Fewer than one third believed their local authority was doing enough to support the rollout of 5G and Gigabit capable broadband. In addition, just 15% of councillors said that their local authority had the funding it needed to prioritise digital connectivity
John Gravett, partner at Cluttons, said: 'Connectivity should be considered one of the most crucial factors towards Levelling Up the UK given it is inextricably linked to investment, performance, jobs, talent, education, access to social and healthcare.
'It is disappointing therefore that we are behind on the progress towards reaching 85% nationwide capable gigabit technology by 2025, something even the Parliamentary Watchdog accepted in its report earlier this year.
'Our research with YouGov supports this, and flags further stumbling blocks that the UK needs to overcome in order to meet these targets and supercharge the UK's connectivity programme. However, we believe these challenges can be overcome.'