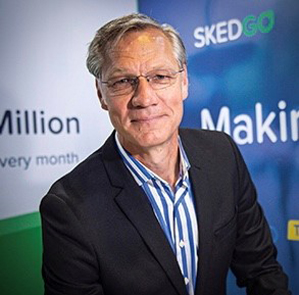 Local governments can better demonstrate the benefits of sustainable transport to their citizens, thanks to an easy-to-use journey planner developed by SkedGo, the Mobility as a Service (MaaS) tech-enabler.
Leicester City Council has integrated the TripGo journey planner to their Choose How You Move website to show residents how they could reduce their car use. The tool supports the council's goals to improve air quality across Leicestershire by encouraging a shift towards active and sustainable travel for commuting and leisure trips.
SkedGo's technology is provided via white label, API (Application Programming Interface) or SDK (Software Development Kit) tools and can be fully customised, allowing users to prioritise trips that reduce their impact on the environment, are better for their health, or are the most cost-efficient. Journey recommendations can also highlight accessibility for wheelchair users or be multi-modal, including bike-friendly routes as well as public transport.
Max S. Longley, Transport Development Officer, Leicester City Council, says: "Working with SkedGo on developing and implementing the TripGo widget into our website has been excellent. We are particularly impressed with the tool's ability to combine multiple modes of transport; such as cycling, walking and bus travel; into on a single journey, as well as the calculation and display of cost, calories burnt and carbon emitted per trip."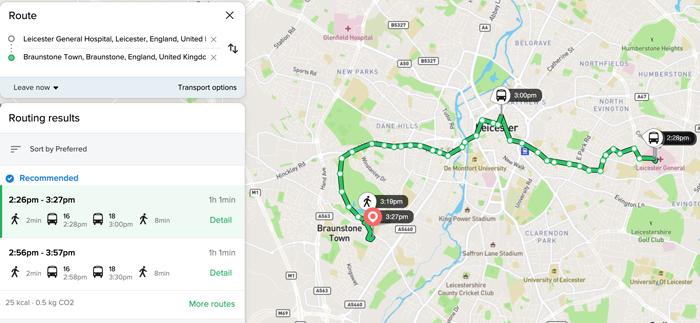 John Nuutinen, CEO, SkedGo, adds: "Leicester City Council's active travel programme and advocacy of accessibility in transport aligns with our own core values and provides other cities with a great example of inclusive travel for all.
"At SkedGo we currently integrate more than 4,000 transport service providers into our routing algorithm, including public transport and car share data. Our TripGo journey planner tool can be adapted for any local authority website and enables users to clearly see the benefits of greener travel."
To find out more visit www.skedgo.com