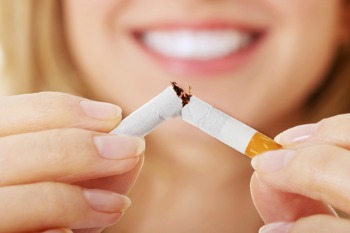 Six out of ten councils have been forced to reduce their Stop Smoking Services in the past year due to funding cuts, according to new research.
The report, published by ASH and Cancer Research UK, has warned that cuts to the Public Health Grant have led to councils reducing support to help smokers stop the habit.
Nearly half (48%) of budgets for Stop Smoking Services have been cut by more than 5% in the past year, with 45% of local authorities cutting their budgets for other tobacco control work.
The research also shows that 20% of local authorities have replaced their specialist stop smoking service with a broader lifestyle advice service.
Alison Cox, Cancer Research UK's director of cancer prevention, said: 'Continued public health cuts are forcing the majority of local authorities in England to cut funding for life-saving stop smoking services and enforcement of anti-smoking laws.
'Helping smokers to quit will also save a hard-pressed NHS money by reducing the burden of preventable diseases. Tobacco is the single biggest preventable cause of cancer, and we urge the Government to do all it can to reduce the wholly avoidable burden of smoking-related diseases.'