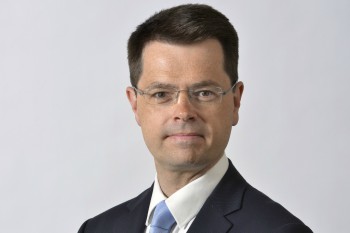 Buckinghamshire's five councils are to be scrapped in favour of a single county-wide unitary, communities secretary James Brokenshire has announced.
The five councils - Aylesbury Vale, Chiltern, South Bucks and Wycombe – will cease to exist on 1 April 2020, with elections in May of that year, assuming Parliament approves the plans.
Buckinghamshire leader Cllr Martin Tett said it was a 'truly historic day for Buckinghamshire' and the new unitary would combine the best of both the county and the districts.
'This new council will be simpler, better value and more local to our residents. It will also have more clout to face head-on the great strategic challenges facing the county over the coming decades,' he said.
After the 'robust debate' over structures of the last couple of years, he called on colleagues to 'put the past behind us and work together, to build the better future Buckinghamshire's residents deserve'.
The announcement was made by Mr Brokenshire in a written ministerial statement today, but the debate was kicked off under his predecessor, Sajid Javid. While all the councils agreed reorganisation was needed, two rival bids were put forward.
In the statement, Mr Brokenshire said:'I have concluded that whilst both proposals meet the criterion for a "good deal of local support", only the proposal for a single unitary council satisfies the criteria for "improving local government" and for "being a credible geography" and that in any event the proposal for a single unitary council is better able to meet the criteria overall.'
https://www.parliament.uk/business/publications/written-questions-answers-statements/written-statement/Commons/2018-11-01/HCWS1058/
Mr Brokenshire also referenced the 'sunset clause' in the Cities and Local Government Devolution Act 2016, which is currently being used to reorganise local government, but expires in March 2019.
He stated: 'In future, any proposal considered under the Cities and Local Government Devolution Act process will require unanimous consent from all councils. Alternatively, I may issue a formal invitation for proposals, and the specific circumstances in which I would do so will be set out in due course.'
In a joint statement, the district councils said they were 'disappointed' and claimed they did not believe broad consensus had been reached.
'All four district councils, as well as many key stakeholders, firmly believe that the two unitary authority approach, based on the two different economic geographies in Buckinghamshire, is the best option for protecting, delivering and transforming the services needed both now and in the future,' they said.
'We will now be considering our position, seeking further advice and reviewing the options available to us.'
District Council Network chairman John Fuller described the decision as 'the consequence of ill-conceived legislation.'
'We welcome the clarity of the Secretary of State's confirmation that there will be no new proposals under this legislation and that in future reorganisation proposals will require 100 per cent support of those councils affected,' he said.
He called on local authorities to focus on the issue of funding, rather that 'a further distracting round of reorganisation debates.'
The County Councils' Network director, Simon Edwards, described the announcement as a 'bold decision' which he said was right for Buckinghamshire which would 'allow them to better adapt to the significant challenges facing councils'.
'Reorganisation is not something all counties wish to pursue but where it is, independent research for CCN has shown there are significant financial, economic, and public service reform benefits for those willing to pursue restructuring at scale,' he added.