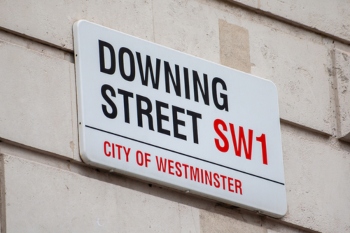 The chief executive officer of Sheffield City Council has apologised for having her Whitehall leaving do while coronavirus restrictions were in place.
In a statement, Kate Josephs, who was director general of the Cabinet Office's COVID taskforce from July 2020 to December 2020, admitted gathering with colleagues for office drinks on the evening of December 17 to mark her departure from the civil service.
Ms Josephs said: 'I am truly sorry that I did this and for the anger that people will feel as a result.
'Sheffield has suffered greatly during this pandemic and I apologise unreservedly.'
The admission comes amid revelations about a series of parties and gatherings held in Downing Street and Whitehall in 2020 while coronavirus restrictions were in force.
Ms Josephs, who has denied attending any 'events' at 10 Downing Street, said she had been 'cooperating fully' with the inquiry by Whitehall senior official Sue Gray into alleged lockdown-busting and declined to comment further until the investigation had been completed.
Sheffield leader, Cllr Terry Fox, said he had discussed the 'gathering' on a one-to-one basis with Ms Josephs in person.
He said: 'To be honest, I need to express my deep disappointment - people will rightly feel angry and let down.
'I get that completely.
'After everything that Sheffield has been through during the pandemic, this is news that we did not want to receive.
'Over the last year, Kate's been an asset to our city, and she is working tirelessly for Sheffield and it's people.
'Our residents will understandably have questions and concerns, and we await the findings of the investigation.'