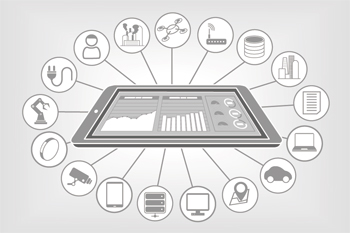 The South London Partnership (SLP) Internet of Things (IoT) project is a multi-purpose collaboration between the boroughs of Sutton, Kingston, Richmond, Croydon and Merton. Funded through a £4m grant from London Councils, the initiative has highlighted the benefits of councils coming together, just as the pandemic has brought the need for this into sharper focus.
Sixteen months into a global pandemic, cross-borough collaboration is more important than ever. As resources continue to be severely stretched, it is the small innovative projects that have the potential to make the biggest difference to our communities.
The IoT project, run by the InnOvaTe Project team, has started to make an impact as councils grapple with the need to change and adjust to a 'new normal'. The IoT programme is one of the biggest in the country and is testing ways technology can make a practical and lasting difference to the lives of residents and help businesses to flourish.
The collaborative approach of the five south west London boroughs involved has also demonstrated the potential to stretch the benefit across a great many communities simultaneously.
The project has already had an impact on the pandemic recovery in Sutton and Kingston. Working with Vivacity Labs, our two boroughs have come together to install sensors that capture cycle lanes data and traffic and social distancing information from key areas in the boroughs. This could enable the councils and businesses to make decisions on how to manage this based on objective, real-time data. It's a perfect example of technological innovation having a practical impact on an issue facing many councils.
To continue reading visit The MJ.