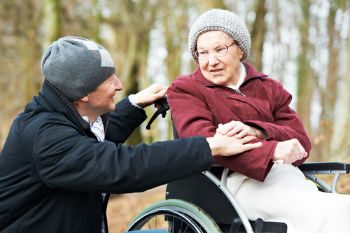 The social care sector has expressed its disappointment and frustration at the delay in the government's long-awaited green paper.
The Government announced yesterday the Social Care Green Paper will be postponed until the Autumn.
However, the National Care Forum (NCF) said the delay would cause further disruption to an already 'fragile' sector.
Vic Rayner, NCF executive director, said: 'We were promised a Green Paper on social care this Summer, way before the current announcements on funding and a ten-year settlement for the NHS.
'The continual pushing back of this key policy agenda is a disservice to people who need and use services, and the wider community.'
VODG, the group that represents voluntary sector organisations, also said it was disappointed by the delay.
VODG chief executive, Dr Rhidian Hughes, said: 'We welcome the new funding for the NHS and the efforts to join up services. But social care exists in its own right and the current focus on NHS reform must not be at the expense of overlooking community care.
'It is wholly unacceptable that once again government has decided to delay the green paper process.'