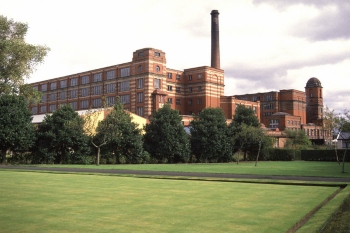 Community groups are being urged to bid for a share of £150m to rescue cultural buildings that would otherwise be lost.
The second round of the Government's Community Ownership Fund is designed to put pubs, music venues, sports facilities, and historic buildings back under the control of the local community.
Minister for levelling up, the union and constitution, Neil O'Brien, said: 'We want to help communities across the UK save the pubs, sports clubs and historical buildings which matter most to them, and would otherwise be at risk of being lost forever.
'This is part of our plan to spread opportunity, boost local pride and level up every corner of the UK while growing the economy to address the cost of living.'
The eligibility criteria for the fund was updated in May to remove the requirement that assets must have had a use within the last five years. Now, all assets that had a previous community use will be eligible to apply.
The historic Spinners Mill in Leigh (pictured) was previously awarded £250,000 from the Fund to be restored.