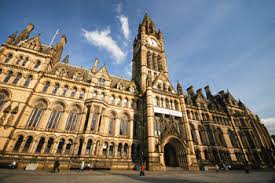 A landmark ruling in the Court of Appeal has confirmed that local authorities cannot consider any financial compensation awarded to an injured member of the public when deciding if that person is entitled to after-care services.
The judgement is the result of a long-running dispute between Manchester City Council and a citizen who suffered a serious head injury in a car accident in 1998 (Tinsley v Manchester City Council). It clarifies local authorities' duties under section 117 of the Mental Health Act 1983.
At a time when local government finances are particularly stretched, this will not be welcomed by the local government community. In response, councils must closely scrutinise the exact nature of the care they are providing and clearly define its purpose.
The dispute stemmed from the fact that the claimant (Mr Tinsley) was awarded personal injury damages close to £3.5m, including £2.9m designated for future care costs. Manchester City Council argued that, because there was no evidence that the claimant could not pay for his care using his personal injury award, it was not under any duty to provide after-care services. The judge at the first hearing ruled that such a refusal was unlawful, but gave Manchester permission appeal the decision.
The grounds of Manchester's appeal to the Court of Appeal were twofold. Firstly, on proper construction of Section 117, the authority is not required to provide after-care services to a person who has received damages for future care. Secondly, it argued that to allow free after-care where there was such an award contradicted the principle of double recovery - the claimant having received damages for care which later had to be provided for free.
The Court of Appeal considered that the first ground was 'an impossible argument' because a previous decision in the House of Lords in 2002 confirmed that Section 117 services cannot be charged for.
On the second ground, Manchester City Council argued that it should not have to provide after-care until Mr Tinsley could show that the damages for his care were about to run out. If this was not the case, it claimed, someone could receive damages for future care but then just ask the authority for free care and do as they wish with those damages.
The court said that even in such an extreme case, questioning a claimant's evidence about his intention to pay for private care was a matter for those proceedings and was not grounds for an authority to refuse to provide after-care.
The decision may seem tough, particularly for local authorities facing unprecedented budgetary pressures. The good news for local authorities is that the Act now (courtesy of an amendment made by the Care Act 2014) defines after-care services for the purposes of this section quite specifically.
The extent of authorities' statutory obligations under Section 117 are confined to those categories of services which have both of the following purposes:
A. meeting a need arising from or related to the person's mental disorder; and
B. reducing the risk of a deterioration of the person's mental condition (and, accordingly, reducing the risk of the person requiring admission to a hospital again for treatment for mental disorder).
What is crucial therefore is that authorities must scrutinise closely the exact nature of the care which they are providing and clearly define its purpose. If it does not meet the above criteria, those services, or that care, fall outside the confines of Section 117 and can be charged for.
Such an exercise in scrutiny and consideration may seem at first glance to be unduly onerous, but given the financial pressures authorities continue to find themselves under, reviewing these criteria in cases involving large personal injury awards may prove to be beneficial.
Morris Hill and Ken Slade are associates at national law firm Weightmans