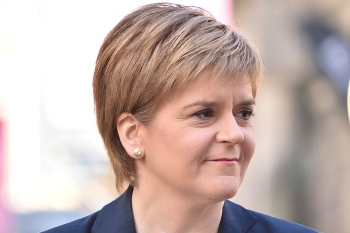 The SNP has won 64 seats in the Scottish local elections, although was one short of winning a majority.
The party has taken Ayr and Edinburgh Central from the Conservatives, and East Lothian from Labour.
SNP leader Nicola Sturgeon kept her seat in Glasgow Southside, beating Scottish Labour leader Anas Sarwar by more than 10,000 votes.
The Conservatives now hold 31 seats, Labour have 22, the Green Party have eight, and the Liberal Demoocrats have four.
The SNP have pledged to hold a second independence referendum once the Coronavirus crisis is over.
?????????????? The people of Scotland have spoken - it's an SNP landslide.

? Highest number of votes
? Highest number of constituency seats ever
? Highest vote share ever in a Scottish election

?? Once we rebuild Scotland from COVID, there will be an independence referendum. pic.twitter.com/k5Oq4hndh1

— The SNP (@theSNP) May 8, 2021