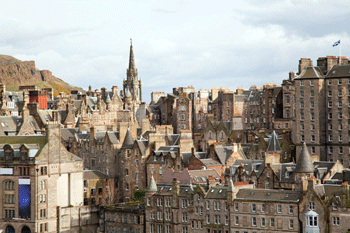 A £1bn city region deal has been put forward for Edinburgh and South East Scotland today.
The proposals aim to secure £1bn of funding and boost the local economy for the region. The councils aim to grow on current strengths, in the knowledge economy, culture and technology.
The city region consists of East Lothian, the City of Edinburgh, Fife, Midlothian, Scottish Borders and West Lothian councils.
Leader of Edinburgh Council, Andrew Burns, said: 'In negotiating this deal, we want to build on our key sector strengths of knowledge, culture and technology. Our ask is for greater autonomy and decision making powers, increased opportunities for learning and development along with the creation of a regional specific skills programme, and investment in crucial infrastructure projects.
'Our ambition is to achieve a step change in economic performance for the economies of the region, Scotland and the UK and we are delighted that to date almost a 100 businesses have registered their support.'
The councils also estimate that an additional £3.2bn of private sector investment could be leveraged through the city deal.