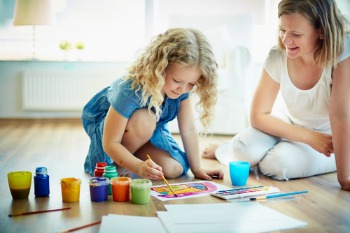 The Scottish Government is to invest £1m in trialling new models of childcare in response in a wide-ranging report on tackling poverty in Scotland.
A six-month investigation by independent advisor on poverty and inequality, Naomi Eisenstadt, has made 15 recommendations including the need to build more social housing and a comprehensive review of policies and services affecting children and young adults from poorer backgrounds.
The report emphasised the need to ensure 'childcare commitments focus on quality to improve outcome'.
First minister Nicola Sturgeon announced the Scottish Government would fund up to six early learning and childcare trials to look at 'how to increase flexibility, better meet the needs of parents and children and meet local requirements'.
'This report from the poverty adviser highlights the importance that access to quality early learning and childcare has for both children and adults in tackling poverty,' said Ms Sturgeon.
'It helps improve educational outcomes, while it allows parents and carers to return to work, education or training.
'By trialling different methods with local authorities and child care providers, we will be better able to understand what parents and children need and want, and what is actually working. This will be crucial as we move forward with our transformational expansion of childcare.
'We need to work together to achieve our dual aims of providing high quality early learning and childcare that also meets the needs of parents, and that's why we will convene a national summit in February so we can discuss these issues and work together to deliver an expanded childcare service that plays its part in tackling poverty and improving lives.'