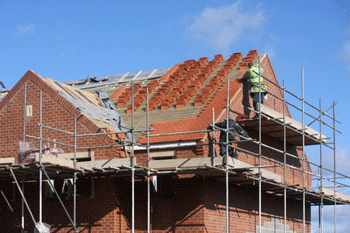 Scotland has seen an increase in its housing supply for the sixth year in a row, new figures reveal.
Total new housing supply in Scotland, including new builds, refurbishments and conversions, increased by 15% in 2018-19.
This amounts to 22,273 new housing units or 2,953 more homes than the previous year.
Housing association new builds increased by 1,041 homes (33%) and private-led new builds increased by 2,679 homes (21%), according to the Annual Housing statistics update.
Meanwhile, local authority new builds decreased by 51 homes (3%), refurbishments decreased by 642 homes (67%) and net conversions decreased by 74 homes (10%).
In 2018-19, 21,292 new build homes were completed in Scotland, an increase of 3,669 homes (21%) on the 17,623 completions in the previous year.
There were 9,554 units completed through all Affordable Housing Supply Programme (AHSP) activity in 2018-19, an increase of 994 units (12%) on the previous year.
Approvals decreased by 547 units (5%) in the latest year to 11,130 in 2018-19, and starts increased by 303 units (3%) to reach 10,872.
The figures also show that Right to Buy sales dropped by 96% between 2017-18 and 2018-19, to 76.
As of March 2018, there were 315,625 council dwellings in Scotland, an increase of 1,192 units (0.4%) from the previous year, and the first annual increase in local authority stock seen in this time series since 1980.