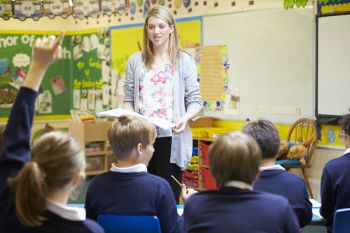 Nearly all (98%) of schools in England will see a funding reduction for every pupil under the proposed National Funding Formula (NFF), six unions have warned.
The unions - ATL, GMB, NAHT, NUT, UNISON and Unite - said new funding data shows primary pupils will lose an average of £339, while secondary pupils will see a loss of £477 each. In the worst hit areas, per pupil losses would reach over £1,000.
Tim Roache, general secretary of the GMB union, said: 'School Cuts reveals how every single constituency in England stands to lose out from the Government's funding proposals, putting unmanageable strain on the dedicated public servants who are trying to do the best by our kids. This is a wake-up call – we need funding for our future, not relentless and self-defeating budget cuts.'
Kevin Courtney, general secretary of the National Union of Teachers, added: "Every single MP in England has reason to be worried about our latest analysis which shows how every constituency will be adversely affected by the Government's recently-announced funding proposals. Schools are already on their knees trying to make ends meet. Budgets have been cut to the bone and decisions such as increasing class sizes and losing staff have already been made.
To avert this national scandal, Government must reassess its plans and make substantial new funding an urgent priority so that all schools have sufficient money to run an effective education system.'