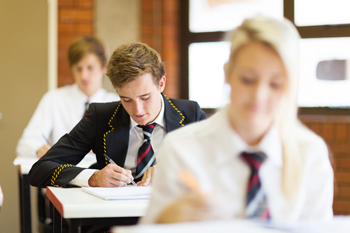 Local school leaders have welcomed the Government's confirmation of £4bn of funding but warn that this 'falls well short' of what schools need to make up for past cuts.
Children and young people across the country will benefit from an additional £4bn rise in funding for schools next year to help improve education and level up opportunities.
This funding includes an extra £1bn for pupils with special educational needs and disabilities (SEND) and represents a 13% increase compared to this year.
The funding can be used to meet a wide range of operational costs from hiring specialist teachers and facilitating training, to buying more educational materials such as textbooks.
'This £4bn funding boost delivers on the Prime Minister's commitment to level up?school funding – giving significant increases to every pupil in every school – and taken alongside our ambitious education recovery plan with additional investment of almost £5bn, will support every young person to catch up following the disruption caused by the pandemic,' said schools minister Robin Walker.
'This additional investment also represents a significant boost to high needs funding, helping local authorities support pupils with special educational needs, and helping to ensure all young people can thrive and succeed.'
Responding to the announcement, Geoff Barton, general secretary of the Association of School and College Leaders (ASCL), said: 'The Government's confirmation of the additional investment in education promised by the Chancellor at the Budget in October is appreciated but falls well short of what schools and colleges need to address the long-term and ingrained under-funding that has pervaded for the last decade.
'The money allocated to early years, schools and in 16-19 education is a welcome shot in the arm but, as the Institute for Fiscal Studies observed last month, this Government has now presided over cuts to education which are without precedent in post-war UK history.
'The Government's school of thought on education, despite the supportive rhetoric we have heard throughout the global pandemic, is not backed up by its funding allocations. It needs a fundamental change of attitude to recognise that funding for education is not a cost but an investment in our children and young people.'