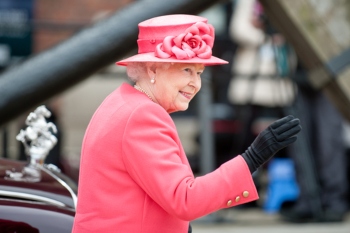 Senior figures from the Local Government Association (LGA) have received awards in the Queen's New Year Honours.
Chief executive of the LGA Mark Lloyd was among the local government figures to be awarded a CBE, for both his public service and charity work.
He said: 'I am really pleased and extremely humbled to receive this award.'
LGA chairman James Jamieson, who received an OBE, said working in local government was a 'huge honour'.
Frank Rogers, former chief executive of the Liverpool city region combined authority also received a CBE for his role in local government reform.
Both Bromley LBC chief executive Ade Adetosoye and Hertfordshire CC's former director of children's services Jenny Coles both received CBEs for services to children.
Chief executive of Exeter City Council, Karime Hassan, said it was a 'complete surprise' to receive an MBE.
Many of the awards focus on public health following efforts to tackle the COVID-19 pandemic.
Chief executive of the UK Health Security Agency, Jenny Harries, and former chief commercial officer at NHS England and NHS Improvement, Emily Lawson, were both made dames.
MBEs were also awarded to:
Zulkifl Ahmed, special educational needs and disability group manager, Worcestershire CC
Darren Barker, principal conservation officer, Great Yarmouth BC
Barbara Cooper, corporate director growth, environment and transport, Kent CC
Edwina Langley, lead attendance officer, Birmingham City Council
Kay McIntyre, young people manager, East Cheshire Council
Sayyed Osman, strategic director of adults and health, Blackburn with Darwen BC
Angela Plummer, director of adult services, Swindon Council
Catharine Roff, director for adults and health, Leeds City Council
Kim Phillips, head of catering and facilities services, Rotherham MBC
Photo: Shaun Jeffers / Shutterstock.com