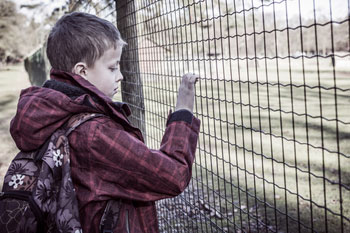 Local government leaders have branded a report on mental health services for young people 'worrying' and called for a radical overhaul of the available treatment.
The NSPCC says referrals for mental health treatment from schools have risen by more than a third in the last three years.
The charity says more than half came from primary schools, but almost a third were refused specialist treatment.
It says rising demand for mental health support in the NHS, schools and the voluntary sector is putting increased pressure on the system and jeopardising the well-being of thousands of children and young people.
The statement follows a report by MPs last week which said the Government's £300m plans to improve mental health provision for children 'lacks ambition and will provide no help to the majority of children who desperately need it.'
Commenting on the NSPCC report, Cllr Richard Watts, chair of the Local Government Association's children and young people board, called for 'a root-and-branch overhaul of existing services.'
He said: 'These worrying findings reinforce our call for councils and schools to be given the funding to offer independent mental health counselling so pupils have access to support as and when they need it.
'Providing just a small proportion of the funding the Government is spending on mental health support nationally on school counselling is one way the Government can ensure every child and young person enjoys the bright future they deserve.'