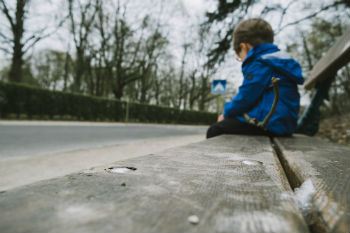 The government's proposed Green Paper on child mental health 'lacks ambition' and will lead to thousands of children not getting the help they need, MPs have warned today.
A new report from the combined Education and Health and Social Care Committees also found plans for new 'trailblazer' pilot projects will only be rolled out in up to a quarter of the country by 2022/23.
Chair of the Health and Social Care Committee, Dr Sarah Wollaston, said: 'The Green Paper is just not ambitious enough and will leave so many children without the care they need. It needs to go much further in considering how to prevent mental health difficulties in the first place.'
Chair of the Education Committee, Rob Halfon, added: 'This strategy does not go far enough, which raises the very real prospect of hundreds of thousands of children missing out on the getting the help they so desperately need. We heard of the strong links between social disadvantage and mental health issues.
'If the Government is serious about tackling injustices in our society, it must ensure proper targeted funding of support for those most in need. Ministers should also recognise the separate support needs of apprentices and FE students.'
The report calls on the Government to commit to a full assessment of the current transition arrangements between child and adult mental health services. It also calls for a distinct and separate set of proposals for looked after children accessing mental health services.
'If we are to tackle the crisis in children's mental health, we need a root-and-branch overhaul of existing services. We need to develop a system that says yes, rather than no, to children when they ask for help.'