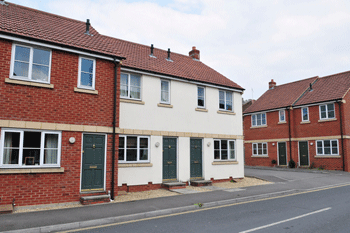 Latest figures show local authorities sold more than 12,300 homes through the Right to Buy scheme in the last year.
Overall there was a 5% rise compared with 2013-14 and council sales combined with properties sold by housing associations and other registered providers totalled more than 16,500.
It has prompted council leaders to reiterate their calls for local authorities to be given the funding and powers needed to ensure social housing is adequately replaced.
Cllr Peter Box, housing spokesman for the Local Government Association, said:
'The current scheme only allows councils to replace half or fewer of the homes they have sold. Councils need to be able to retain 100% of receipts from sales while Right to Buy discounts should be set locally so they reflect the cost of houses in the area.
'We project that extending the Right to Buy scheme to housing association tenants will cost £6bn over the next four years, as almost 100,000 households take up the offer. This must not be funded by forcing councils to sell off their social housing as this would lower the capacity of councils to build more homes and tackle waiting lists which in turn would drive up rents and the housing benefit bill.
'There are millions of people on council waiting lists and local authorities want to get on with the job of building the new homes that people in their areas desperately need. It is important that receipts from the sale of high value homes are reinvested into local replacement homes and we're working with Government to ensure its housing and planning reforms support council efforts to build more homes.'