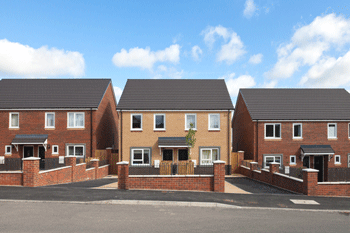 Revenues from Right to Buy sales have helped put house building by councils at a 23-year high, according to new figures published yesterday.
The figures show that 36,450 new homes were started in the three months to March, with councils building 1,090 social homes in the same period.
Since April 2012, local authority Right to Buy sales have quadrupled from 2,638 in 2011 to 2012, to 11,238 in 2013 to 2014.
Communities secretary, Eric Pickles, said: 'In 2010 we inherited a situation where builders couldn't build, buyers couldn't buy and lenders wouldn't lend.
'Today's figures show we're turning this around, with Help to Buy not only helping aspiring homeowners but also leading to a resurgence in house building.
'Thanks to this and the reinvigorated Right to Buy, we're ensuring anyone who works hard and wants to get on the property ladder will be able to do so.
Stewart Baseley, the executive chairman at the Home Builders Federation, welcomed the figures saying the scheme's extension 'provides certainty about longer-term demand for new homes'